Important dates for 2023:
February 13 - deadline to register class/school intention to participate in the Moose Jaw Regional Heritage Fair
March - launch of new website!
April 6 - deadline to register individual projects for the Moose Jaw Regional Heritage Fair
April 24 - submission deadline for the Virtual Heritage Fair & High School Heritage Challenge
May 3 - Moose Jaw Regional Heritage Fair
June 5 - Virtual Heritage Fair & High School Heritage Challenge winners announced
June 14 - 2023 Provincial Heritage Fair at Government House in Regina (featuring winners selected from the MJ Regional Heritage Fair and the Virtual Heritage Fair)
Stay tuned for updates about our Heritage Fairs program for 2023! Please contact our Outreach Coordinator for more information about how to participate in the Heritage Fairs program.
If you would like to receive regular updates from Heritage Saskatchewan, please sign up for our Heritage Happenings bi-weekly newsletter.
About Saskatchewan Heritage Fairs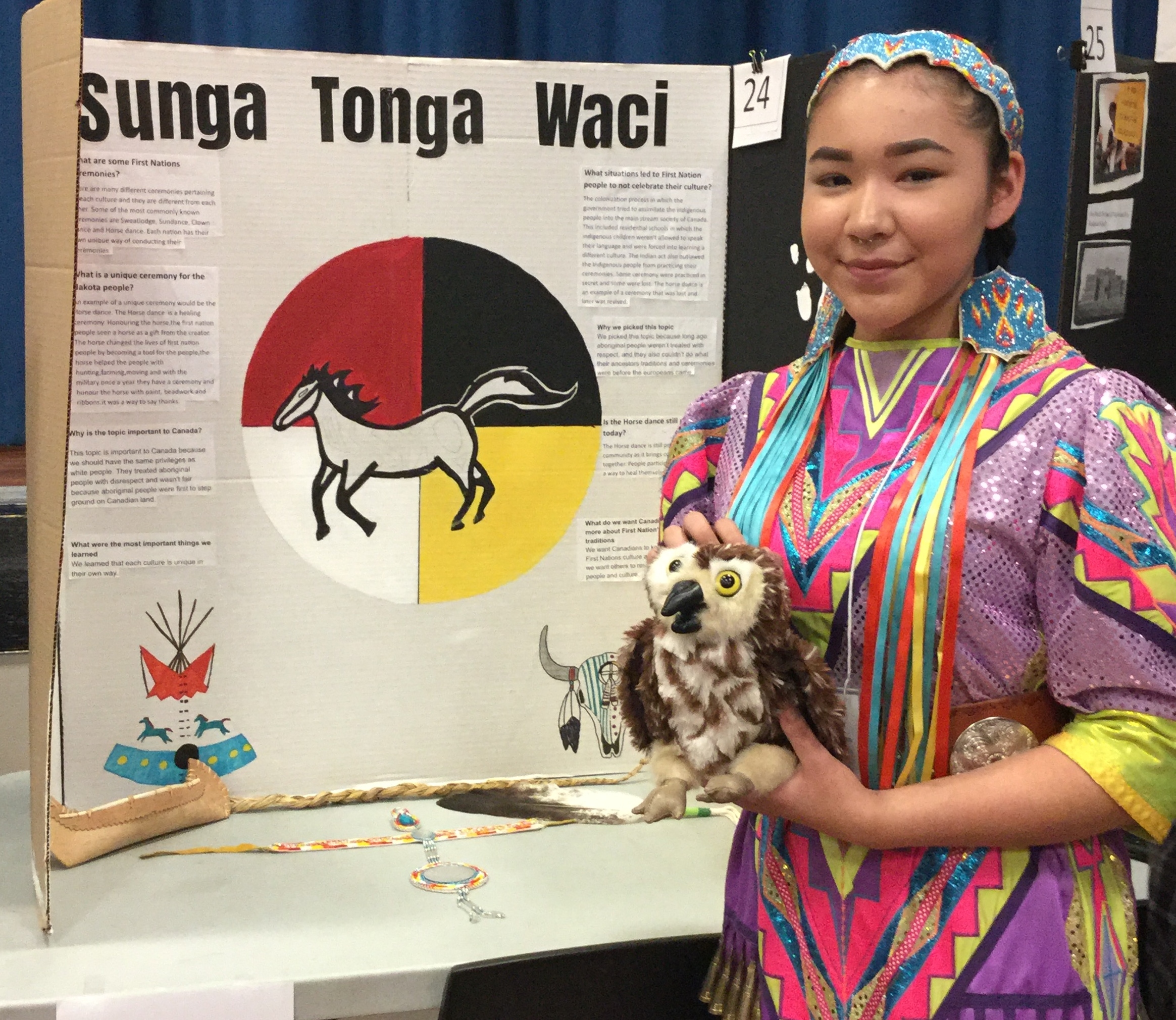 The Heritage Fairs program consists of three levels: local, regional, and provincial. Students participate in their local school or community and are then chosen to advance to a Regional Heritage Fair, run by a volunteer Committee under the direction of Heritage Saskatchewan. In 2018-19, there were five Regional Fairs: Saskatoon, Regina, Moose Jaw, Swift Current, and the Saskatoon Tribal Council. Students from as far away as Meadow Lake and Rosetown participated in Saskatoon, while students from all over southeastern Saskatchewan participated in Regina.
Any Saskatchewan school is currently eligible to participate, regardless of their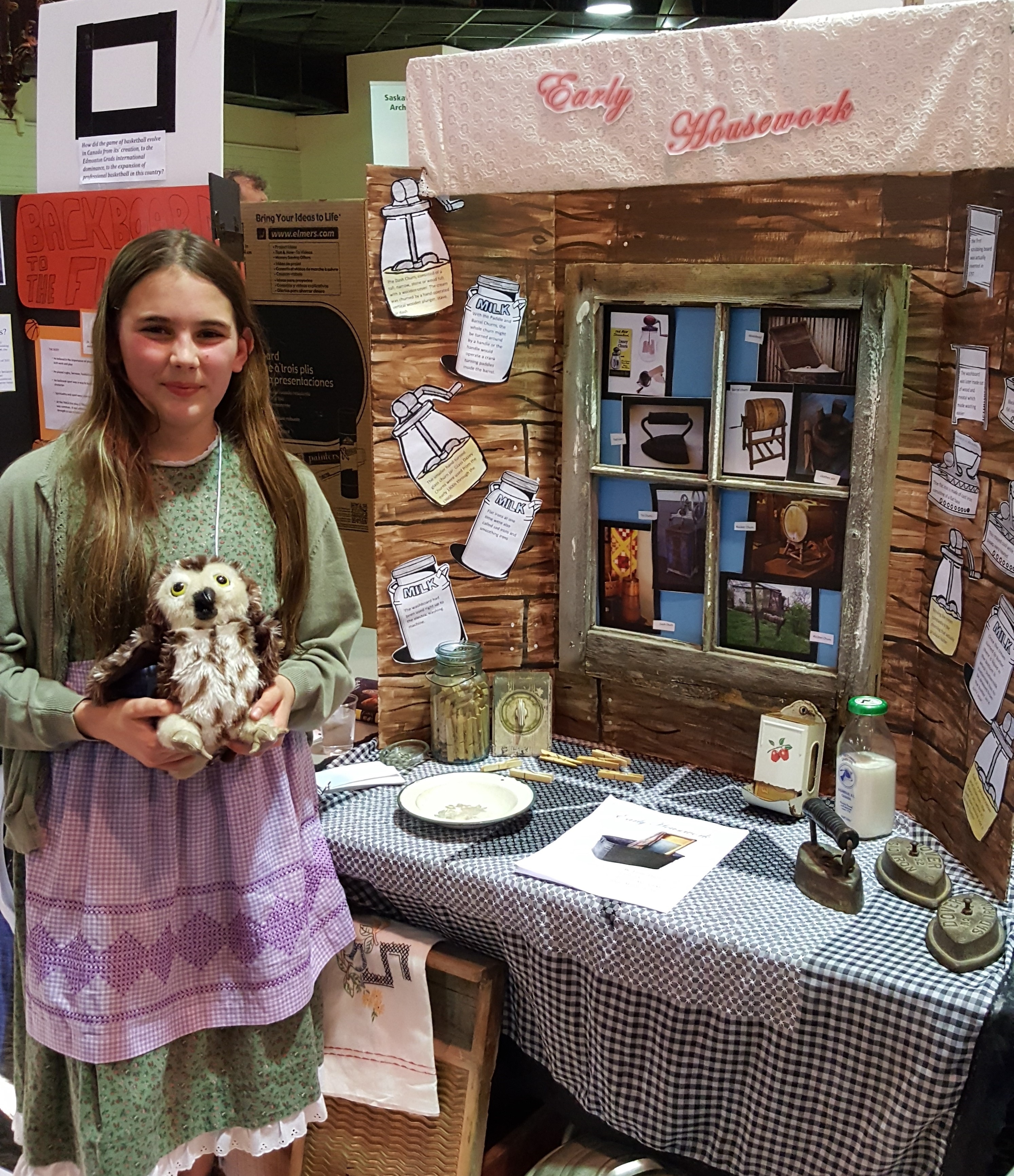 geography. If required, a Regional Fair may be run with only one participating school in the area. (This would have to be pre-arranged with Heritage Saskatchewan to allow for relevant spots to be held at the Provincial Heritage Fair.)
Heritage Saskatchewan aims to expand the program to include regional fairs throughout the province, but this needs to be done with support from communities and schools.
From the Regional Fairs, 50 projects (approximately 60 students) are chosen to participate in the Provincial Heritage Fair in Regina, which is run directly by Heritage Saskatchewan.
In 2018-19, approximately 4000 students across the province prepared a Heritage Fairs project in their classroom, either in partners or individually. Of these, approximately 400 students were chosen to attend the Regional Heritage Fairs. Fifty-nine students represented their schools and regions at the Provincial Heritage Fair.
Any student in grades 4 through 8 in Saskatchewan is eligible to participate in the Heritage Fairs program.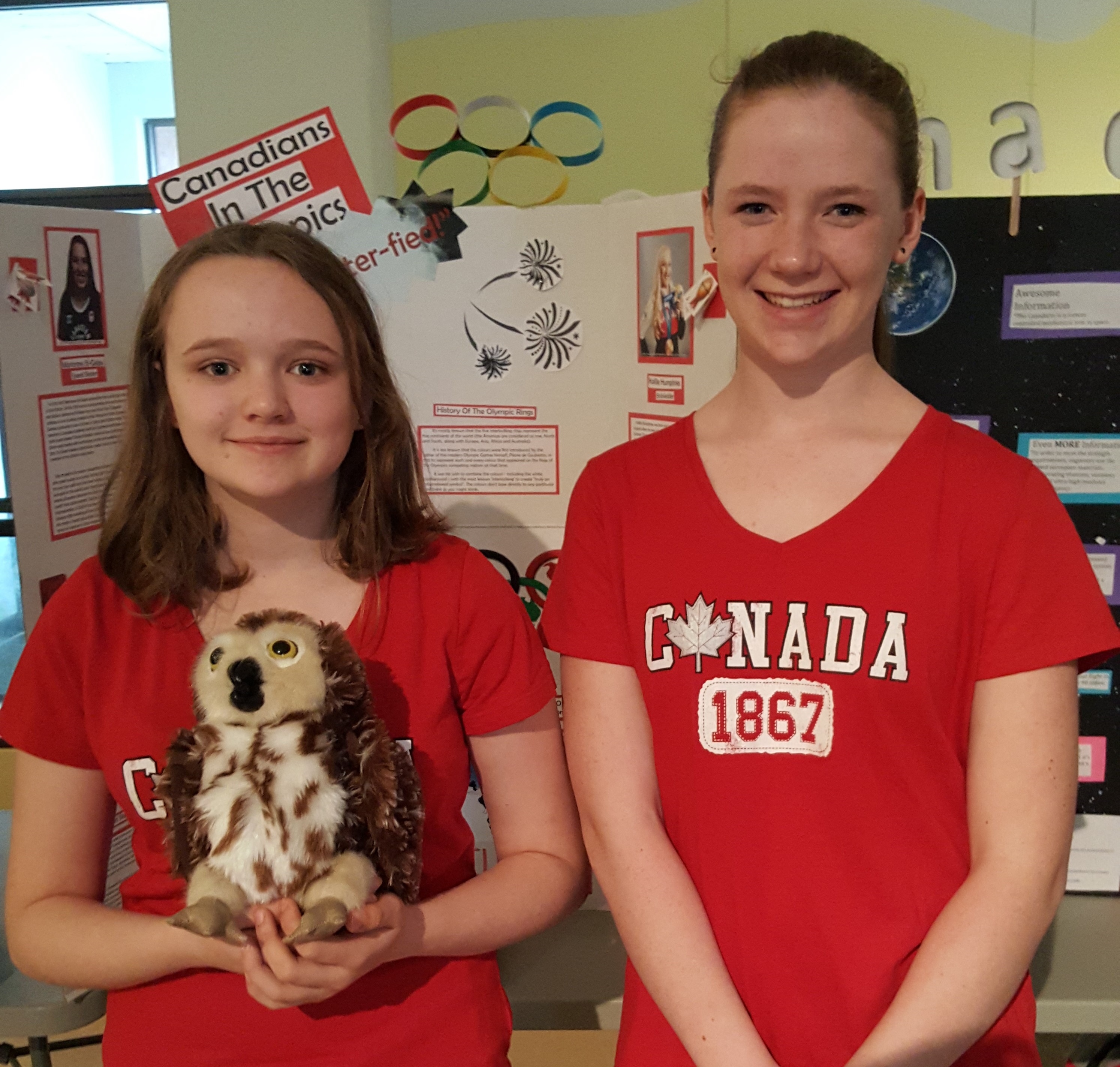 Any teacher or homeschooling family can use Heritage Fairs to enhance their Social Studies, Science, Communication, or Language Arts classes.
Heritage is wide-reaching and promotes citizenship, stewardship, and critical thinking. The lessons learned in creating a Heritage Fairs project can be applied to multiple school subjects and will be retained throughout the students' academic and professional careers. More than simply history, heritage encompasses all aspects of our lives. It makes us who we are.
Students from grade 4 through 8 choose their own topics in the classroom and develop a written report, a visual display and an oral presentation. Their independent research takes them deep into the topic and the challenge is picking the key points for their interpretation and telling their story.
Students are then evaluated on their research, presentation, and display, as well as their historical thinking skills for their respective grade level.
Learn About the History of Heritage Fairs