In Saskatchewan, the Heritage Fairs program was operated by a volunteer-run organization called the Saskatchewan Youth Heritage Fair Association (SYHFA) for much of its 19 year history. On August 1, 2013, Heritage Saskatchewan became responsible for operation of the program. (Heritage Saskatchewan is a non-profit organisation funded by SaskLotteries through SaskCulture.) Heritage Saskatchewan has been running the Heritage Fairs program for the past six years.
Please contact our Projects Coordinator, Katherine Gilks, if you are interested in participating in this wonderful program!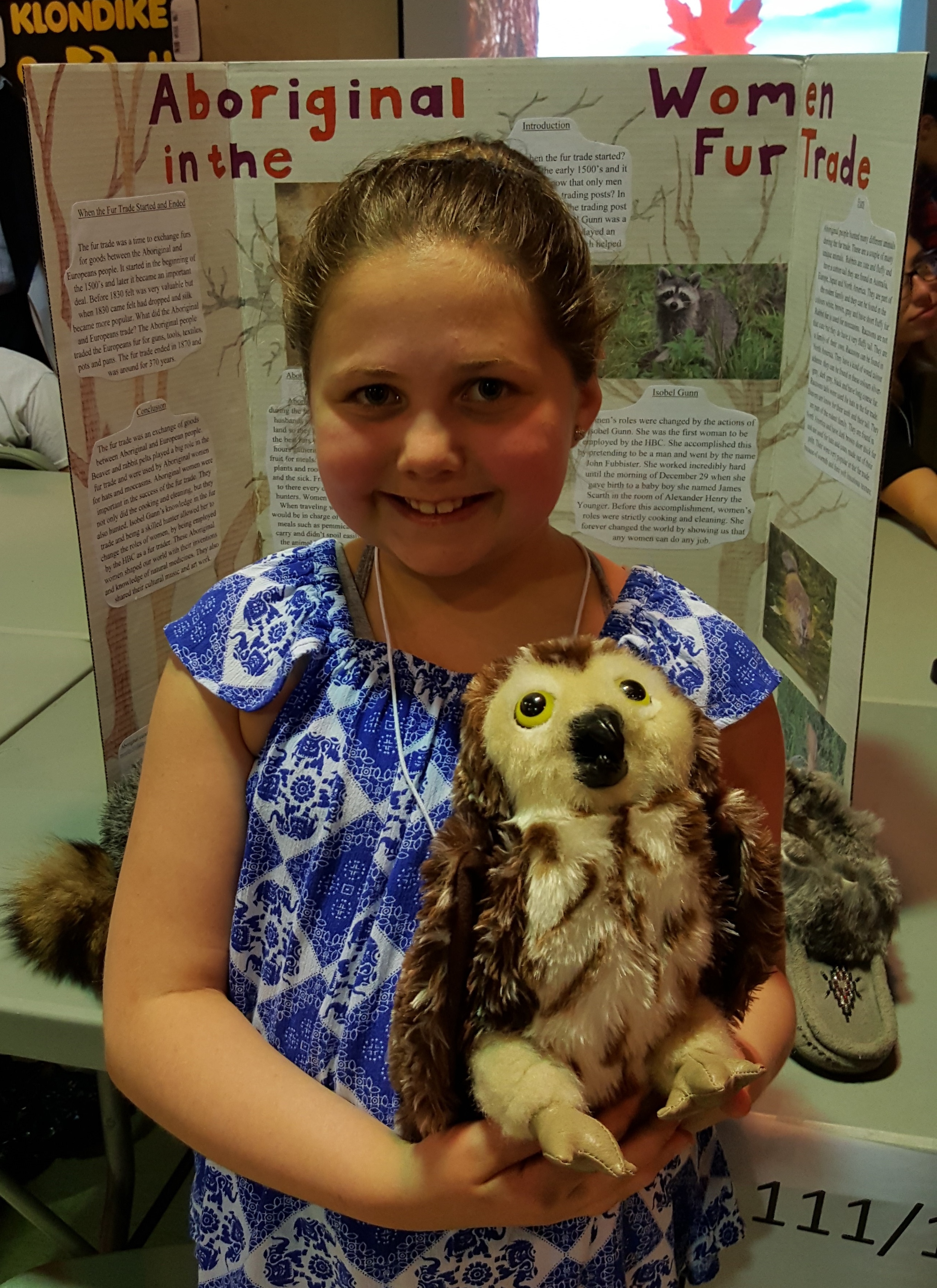 General history of the Heritage Fairs program
The Charles R. Bronfman Foundation Heritage Project was started in 1993 to increase awareness of Canadian heritage and to create an exciting learning environment for students of history. This CRB Heritage Project began the Heritage Fairs Program nationwide by introducing a series of fairs in every province and territory. Management of this initiative was then taken over by the Historica Foundation, whereby the program grew substantially throughout Canada. The first-ever regional fair was held in Winnipeg, Manitoba in 1993. From that small beginning, the fairs program expanded to include school and regional fairs in every Canadian province and territory and annual national fairs from Victoria to St. John's.
In 2009, the Historica Foundation of Canada and The Dominion Institute merged to create the Historica-Dominion Institute. This marked the end of Historica involvement and the end of national fairs. Canada's History stepped in to provide some national coordination and support for the Young Citizens program. In Saskatchewan, through the dedication of our many volunteers, the Heritage Fairs program has continued.
What has remained for Heritage Fairs throughout these changes has been the goals:
create an environment where students are excited to learn and share;
provide recognition for student achievement;
celebrate cultural diversity and multiple perspectives;
reveal connections between the past and present; and
inspire Canadians to celebrate their place in history.
(Adapted from information provided by the British Columbia Heritage Fairs Society)