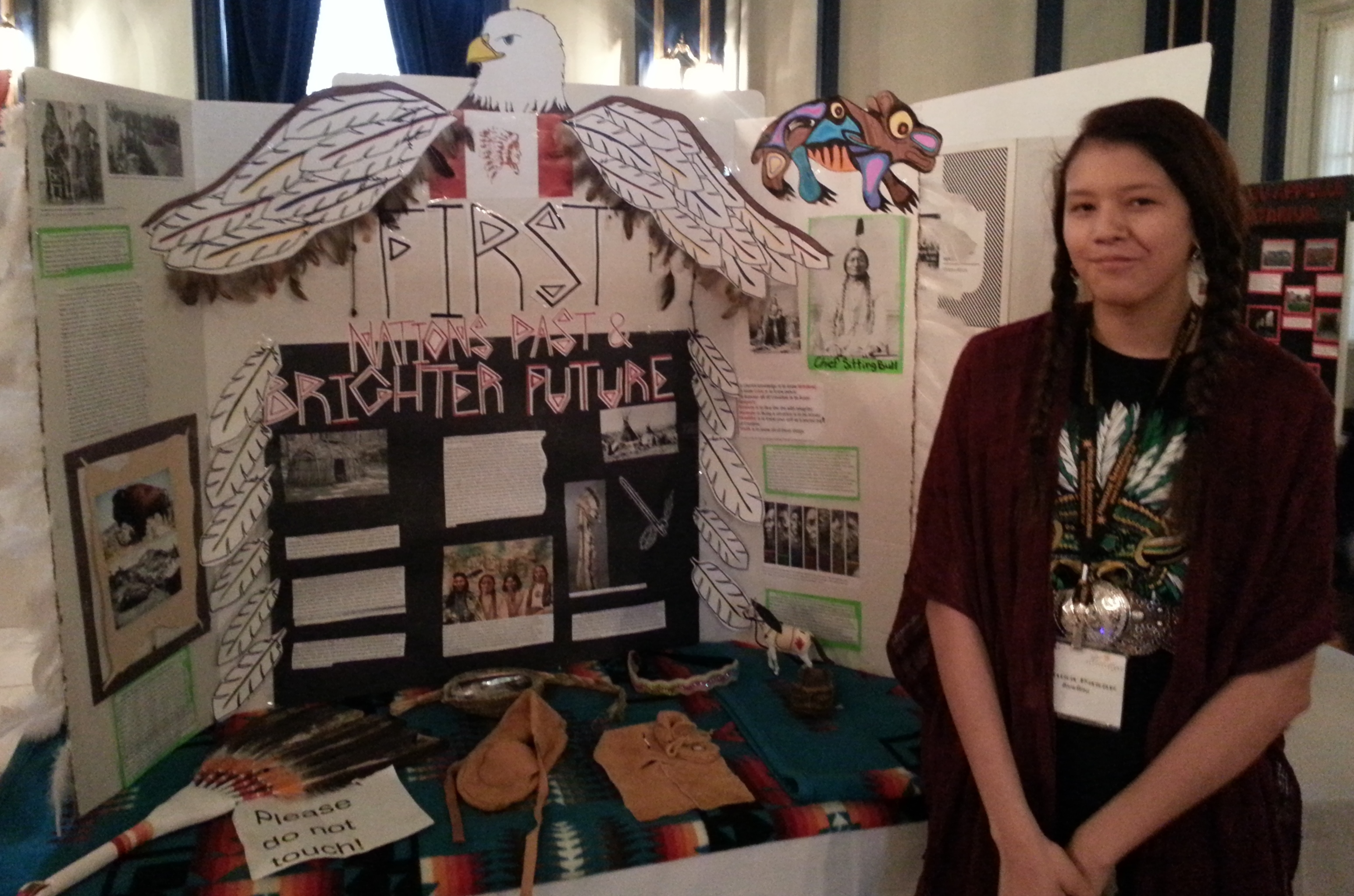 You can participate in the Heritage Fair program by doing what you are already doing in your classroom! The provincial curriculum requires inquiry learning in all Saskatchewan classrooms. The focus of the Heritage Fairs program is on connecting inquiry learning with provincial curriculum.
The Heritage Fair program is a province-wide initiative that encourages an interdisciplinary approach which combines English Language Arts and Social Studies outcomes so that students can explore their Saskatchewan and Canadian identities.
The English Language Arts K-12 goals include developing student's abilities to view, listen, read, represent, speak and write. What better way to develop these skills than by engaging in a student-centered research process and the Heritage Fair program gives students the opportunity to do just that! The research process, visual display, written report and oral presentation components of the program support all of these goals. You could also incorporate the English Language Arts Social, Cultural and Historical Contexts for grade 4 to 8 as possible themes including Saskatchewan (Gr. 4), Canadian identity, heritage, history (Gr. 5), peace and conflict (Gr. 6), Voices Through the Ages: Reconstructing the Past (Gr. 7) and Adventure and Adventurers (Gr. 8).
Connections with the Social Studies curriculum are abundant. In the past, students have explored topics ranging from their own immigration story (Social Studies Outcomes - IN 4.2, IN 8.1, IN 8.2), landscapes such as Cypress Hills, Drumheller and Buffalo Pound and their impact on our lives (DR 6.2, DR 7.2), Saskatchewan resources and technological innovations from Red Fife Wheat to Medicare (RW 4.3), the evolution of our Canadian identity from Les Voyageurs to Cirque du Soleil (DR 8.1) as well as Canada's political evolution from First Nations leaders such as Big Bear to former Prime Minister Jean Chretien (PA 5.1).
What skills do we hope students develop through this experience? The Heritage Fair program promotes lifelong learning through the development of 21st century skills for the future:
improved literacy and digital literacy skills
improved communication and research skills
development of critical and creative thinking and problem solving skills
opportunity to apply what they are learning to their own experiences to; develop a deeper understanding of subjects
development of personal understanding of citizenship and their connections with their community
opportunity to teach and learn from other students
opportunity to learn to cope with problems that may not have clear solutions and manage changes and challenges to understanding